Beijing Sport University
Postal address:
North Avenue of Zhong Guan Cun (China)
Institutional dependency:
China State Sports Administration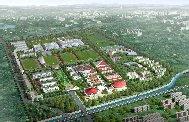 fidelity award
Weather
Wind:
From the ENE at 5.0 MPH Gusting to 22.0 MPH [ENE 59º 35.4km/h)
SPORTS AND FACILITIES
Permanent sports in the centre: track and field, gymnastics, rhythmic gymnastics, weight-lifting, wrestling, judo, soft tennis, taekwondo, fencing, boxing, swimming, wushu.
Sport facilities: There are 16 indoor training halls for track and field, swimming, ball games, badminton, table tennis, tennis, wushu, gymnastics, rhythmic gymnastics, wrestling, judo, taekwondo and 68 outdoor courts and fields.
Support services: There are 49 laboratories in the Scientific Research Center for biochemistry, psychological training,biodex, diagnosis of sports-technique, identification of talented athletes, sports physiology, biomechanics, health-care and rehabilitation and an Audio-Visual Education Center.
Studies arranged, available for athletes in the centre or externally: Studies arranged, avaliable for athletes in the Centre or externally: Athlete Career & Education Programme undergraduate, graduate offer various courses and advice
Admission athletes of other countries for training under fees: yes
Residence number of beds: There are 350 rooms in 2 blocks; each room has two beds and bathroom facilities. In addition, there is a recreation hut, fully-catered dining hall, laundry and hairdressing salon.
ENVIRONMENT (enviromental conditions)
Average temperature autumn: 13
Average temperature spring: 13
Average temperature summer: 25
Average temperature winter: -2
Weather cast